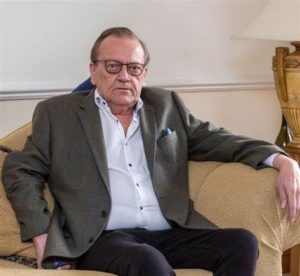 A grandfather's life-long obsession with bees has paid off after he sold his honey business for £100 million.
Steve Ryan, 63, started making honey on the kitchen table in his council house nearly 30 years.
With his late wife Bea, he opened a "honey" tourist farm in Scarborough and started producing honey and vitamins on an industrial scale.
Bee Health is now one of Britain's biggest suppliers of vitamins to a world market.
It is rated in the UK's top 200 companies.
Steve has sold the business to INW, based in Dallas, America.
Despite the air travel lockdown restrictions, Steve was able to fly to the States because a CEO doing a business deal worth more than £100 million is exempt.
After becoming a multi-millionaire told The Mirror:
"How does it feel? No bloody different.
"From being an uneducated person it's just sheer hard graft and taking a gamble.
"My bank manager said what is the first thing I'm going to buy.
"But I don't need anything.
"I've got everything.
"I've got six race horses."
Steve said the pandemic saw production of Vitamin D double to 50 million tablets every two weeks.