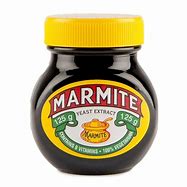 Britain faces a Marmite shortage after lockdown deprived the "love it or hate it" spread of a key ingredient.
Marmite needs yeast – usually provided by the country's brewers.
But lockdown has stopped the ale-makers from opening.
And some supermarket shelves are empty of the jars.
A Unilever spokesman said:
"We've continued to see high demand for Marmite with more people making meals at home during lockdown as well as reduced supply of yeast from the breweries that supply us.
"As pubs and hospitality begin to open up once more, we expect the full range of jars to be back on supermarket shelves over the coming months."
Andy Needham, Approved Food MD, said:
"The limited re-opening of pubs this week is fantastic news," he said.
"It means that not only will the hospitality sector be able to start recovering but production of by-products, such as brewer's yeast, will receive a much-needed boost, allowing firms to ramp up production levels and get their products back on our shelves.
"We are hopeful that once the economy starts reopening, availability of these products will follow suit and hopefully many will be produced and sourced locally once again."