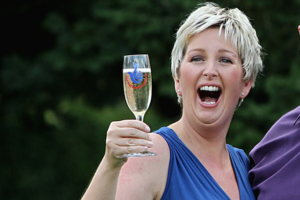 A woman who won £148 million on the Euromillions lottery has claimed £40,000 in furlough payments – and she refuses to hand it back.
Gillian Bayford and her then husband Adrian hit the jackpot in 2012.
They divorced 15 months later saying the relationship floundered over handling the money.
During the pandemic Ms Bayford claimed nearly £40,000 for her £17 million property business.
However, a defiant Ms Bayford refuses to return the money, adding her accountant advised her to make the claim.
She said: "I'm not paying it back.
"Obviously, everyone's entitled to furlough and everyone's claimed it."