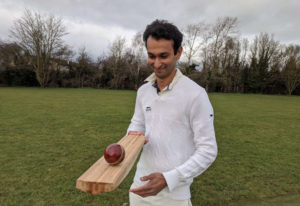 Picture: Dr Darshil Shah
The traditional willow cricket bat has been hit for six by a bamboo alternative.
The new bats are cheaper, more sustainable and have a better "sweet spot" – the part that makes the ball go further.
University of Cambridge scientists say switching to bamboo bats would also give poorer countries a chance to play.
Dr Darshil Shah, study co-author, said:
"This is a batsman's dream.
"The sweet-spot on a bamboo bat makes it much easier to hit a four off a Yorker for starters, but it's exciting for all kinds of strokes.
"We'd just need to adjust our technique to make the most of it, and the bat's design requires a little optimisation too."
Research showed the bamboo bat to be stronger than willow – allowing them to be thinner and lighter.
This reduction meant the batsman could play faster strokes.
Willow takes up to 15 years to mature to where it can be shaped into cricket bats.
Bamboo is ready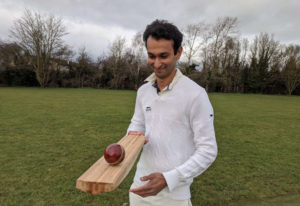 in half that time and can be grown in copious quantities.
However, for bamboo bats to be used they need the approval from the Marylebone Cricket Club (MCC), the sport's governing body.