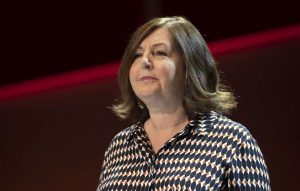 Dorothy Byrne
The BBC must investigate how "rogue" reporter Martin Bashir acquired his other "scoops" after being accused of "deceitful behaviour", says a senior editor.
Dorothy Byrne, former head of Channel 4 news, said the actions of Bashir were "scandalous".
She added: "Other people who have been interviewed by Martin Bashir have complained that he lied to them and we know that the BBC wrote a formal letter to ITV about his conduct on several stories.
"So, I think that both BBC and ITV need to look at all his scoops."
Bashir left the BBC in 1999, four years after his interview with Diana, to join ITV.